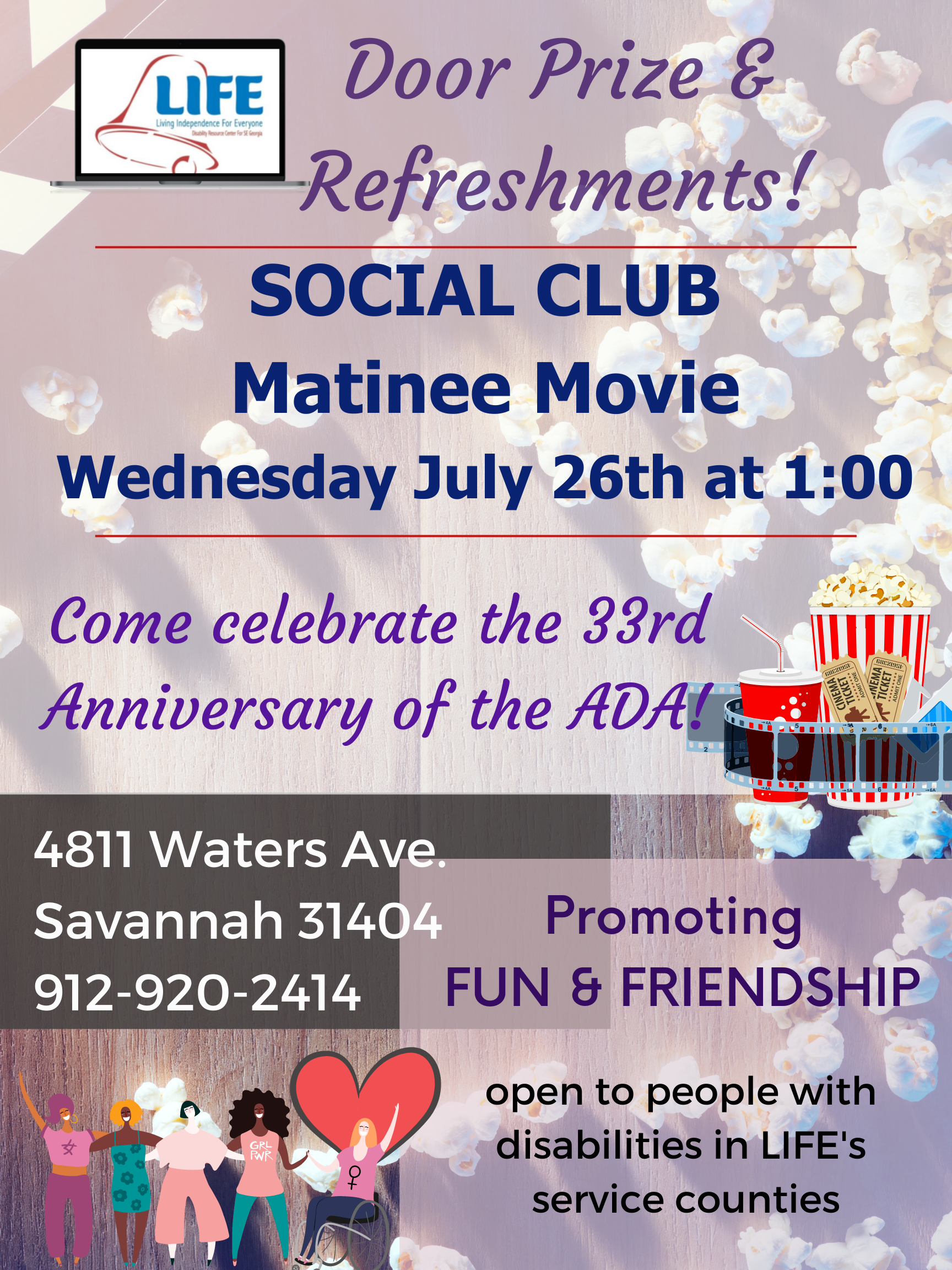 LIFE Online - Social Club Matinee Movie and 33rd Anniversary of the ADA Celebration
Join LIFE's Social Club on Wednesday, July 26th for a matinee movie and celebration of the 33rd anniversary of the Americans with Disabilities Act (ADA)! There will be refreshments (popcorn of course) and a door prize! Come beat the heat by relaxing with friends!
LIFE's Social Club is open to people with disabilities in LIFE's twenty service counties.