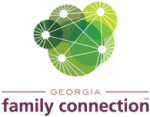 Long Business Description
Our collaborative serves as the local decision-making body, bringing community partners together to develop, implement, and evaluate plans that address the serious challenges facing Effingham's children and families such as preventing child abuse, reducing high school drop out rates and ensure our citizens live healthy and productive lives.
Our collaborative meetings are held on the second Thursday of every month at 10:00 a.m. via Zoom. until we are able to meet again at the Effingham Health System's Educational facility located at 703 First Street, Springfield, Ga.
Business Address
P.O. Box 377
Springfield, GA
31329-0377