Effingham Resource Guide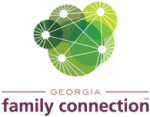 Long Business Description
Our collaborative serves as the local decision-making body, bringing community partners together to develop, implement, and evaluate plans that address the serious challenges facing Effingham's children and families such as preventing child abuse, reducing high school drop out rates and ensure our citizens live healthy and productive lives.
Our collaborative meetings are held on the second Thursday of every month at 10:00 a.m. via Zoom. until we are able to meet again at the Effingham Health System's Educational facility located at 703 First Street, Springfield, Ga.
Business Address
P.O. Box 377
Springfield, GA
31329-0377
Long Business Description
Our mission is to have an enduring impact in Effingham County by connecting community resources with changing needs. For more than 58 years, United way of Effingham County has brought people and resources together to meet the changing needs of Effingham County residents. Today, we meet identified local challenges through partnerships with 22 health and human service agencies.
COVID-19 5-18-20 United Way of the Coastal Empire has distributed $318,050 of our current $COVID-19 Rapid Response Fund so far, helping more than 787 friends and neighbors in Bryan, Chatham, Effingham, and Liberty Counties to date. We are here for those who need to #gethelp by calling 912.826.5300
Business Address
711 Zitterour Dr, Rincon, GA 31326
31326
Long Business Description
Our vision is that all seniors, persons with disabilities, and family caregivers residing in coastal Georgia will have access to information and services that promote physical health, mental well-being, and options for living that ensure personal dignity and individual choice.
Peggy Luukkonen, ADRC Program Manager, pluukkonen@crc.ga.gov, (912) 437-0861 (office), (912) 580-6818 (cell), (912) 437-0856 (fax)
Business Address
1181 Coastal Drive SW • Darien, GA
31305